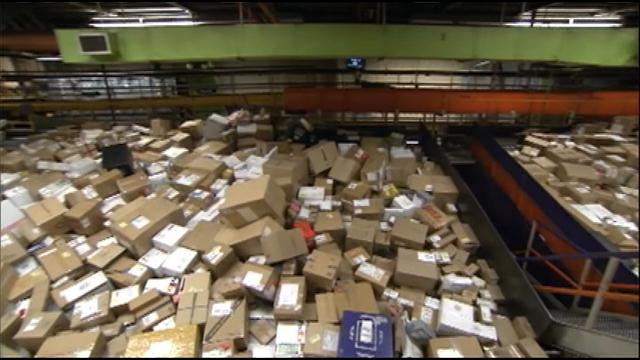 Last year was a terrible Christmas for many families in the United States. The majority of those families were those that put off their online holiday shopping until the last minute. UPS and FedEx were the two companies that were in the spotlight last year with an estimated 2 million late packages that did not get delivered on time for Christmas. This was due to both bad weather and the lack of planning and preparation these companies had to perform.
The holiday shopping season in 2013 was a record breaking one with more customers than ever shopping online with Amazon, Target, and Wal-Mart to name a few. However, the shipping companies were not the only ones to blame for the disastrous holiday shipping dilemma. Many of the large online retailers were offering customers expedited shipping and/or guaranteed delivery without actually paying the additional fees to the shipping company for that service. For example, if you ordered a product online and the company promised to deliver in two days that doesn't necessarily mean that the company paid UPS or FedEx to get the package there by those specific days. Retailers were not expecting to pack and ship the amount of orders they did nor were they expecting bad weather around the country or UPS and FedEx to not have the ability to support the large number of packages going through the system. All of these were issues that lead into packages not being delivered on time.
For the upcoming holiday shopping season in 2015 retailers and logistics companies are altering their plans for the massive amount of expected purchases. Shipped goods are expected to rise as much as 11 percent when compared to last year. So you may ask, what are they doing different from last year to support this growing industry of online shopping? More and more of the big box retailers with online and brick-and-mortar stores and also some of the smaller ones are offering more and more options to place your order online and then pick it up in store a short time later. They are also preparing to ship some orders from store locations instead of from a central warehouse, which could significantly decrease transit time.
UPS and FedEx are hiring about 10 percent more seasonal workers than last year to help process, sort and deliver packages. They are also investing enormous amount of money to more efficiently run their operations such as automated sorting.
With these adjustments in place the online stores and shipping companies are supposed to be a lot more effective at delivering packages on time than they were last year.
If you had a position of authority in one of the big box online retailers such as Amazon, Target or Wal-Mart, how would you improve operations?
Sources:
http://www.detroitnews.com/story/business/2014/10/26/fedex-ups-plan-holidays/17975401/
http://kctv.images.worldnow.com/images/24306338_BG1.jpg
http://www.dispatch.com/content/graphics/2013/11/27/holiday-shipping-art-ga1pqp1u-1holiday-shipping-jpg.jpg