With the holidays just around the corner, PayPal has recently announced that they will be price matching, offering free shipping on returns and financing products for 6 months either online or in store up until the end of December.  Doesn't this sound pretty good? You don't have to stress about paying those outrageous shipping charges and can return anything without hassle.  Also, you can get the best deal that is out there easily.
PayPal is going one step further when consumers purchase a product within  30 days and a different store has the same item for cheaper they will give the consumer the difference in the price back. All the consumer has to do is fill out a form  and write which store has the product and the price and PayPal will take care of the rest.  Each PayPal user can get up to $1,000 in matching up until the end of December.
With PayPal's free shipping policy, they are allowing customers to return any item for free providing them with free shipping labels or they customer can pay for their shipping and they will be reimburse the cost to their PayPal accounts. There are limits though on how much money you must spend to receive free shipping. For the promotion there is an $100 limit. On top of that they are providing free financing for 6 months on any purchases over $99. This is a great deal for people who may not have all the money up front and if they know they can pay it off before the 6 months, they will not be charged any interest. For people who know they cannot afford to pay a product off in 6 months or less should not finance because they will be charged interest which will accumulate over time.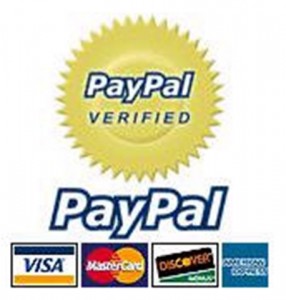 These are holiday specials that PayPal is offering and is not something that will be long term. However, I think that if the company is able to generate enough customers to take advantage of these promotions I think they should keep them as long term, rather than short term. Especially having so many competitors out there such as Amazon, who offers free shipping on $25 dollars or more, PayPal would benefit from offering these services. I also think that they can potentially boost their sales because as a consumer I always look for free shipping and places that will match prices of other competitors.
I think that PayPal is heading in the right direction and if this holiday season turns out to be a success for the company, I predict more offers and deals to come. What do you all think about PayPal offering these holiday specials?
You can read about this article at the site below:
http://gigaom.com/2012/11/01/paypal-offers-price-matching-free-return-shipping-for-the-holidays/
http://www.google.com/imgres?um=1&hl=en&sa=N&biw=1517&bih=693&tbm=isch&tbnid=uCzaKyrUMHt5qM:&imgrefurl=http://www.chinahighlights.com/aboutus/member/paypal.htm&docid=MhTlTmRHriscNM&imgurl=http://www.chinahighlights.com/image/aboutus/member/paypal-big.jpg&w=458&h=480&ei=VC-UUL3uKYHSygHx7oCAAQ&zoom=1&iact=hc&vpx=173&vpy=166&dur=1834&hovh=230&hovw=218&tx=104&ty=144&sig=113221418617351852125&page=1&tbnh=130&tbnw=124&start=0&ndsp=17&ved=1t:429,r:0,s:0,i:138