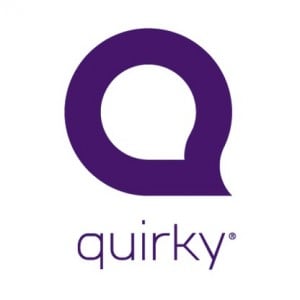 http://i.forbesimg.com/media/lists/companies/quirky_416x416.jpg
When it comes to buying things, the consumer knows best.  Quirky.com takes this need to understand the consumer to another level of crowd sourcing by allowing potential consumers in Quirky's online community to submit ideas and their own input in order to develop innovations. There might not be a better way to identify what a consumer wants than what Quirky is doing by allowing consumers to actually create what they want. Some of the innovations they have created include the Pivot Power, a flexible surge protector, and Stem, a citrus spritzer. The most promising ideas every week are chosen by Quirky's staff are then voted on by the online community and the employees at Quirky.com, where the top three to five ideas get to move on to development and later distribution.
http://thecoolgadgets.com/wp-content/uploads/2010/07/Quirky-Pivot-Power-Adjustable-Power-Strip.jpg
http://scene7.targetimg1.com/is/image/Target/14047669?wid=410&hei=410
Quirky is set to record revenues of over $100 million dollars in 2014 after recording $48.7 million in 2013 and $18.2 million in 2012.  A lot of this revenue is created thanks to Quirky's online community. Salim Ismail is the founding executive director of Singularity University, an educational organization and startup incubator in Silicon Valley, and he says that the online community has allowed Quirky to "scale very quickly" (Simon). At practically every stage of the product development stage, the online community is there with feedback such as on the style of the product or with their expertise in something like electrical engineering.
Inventors who get their product all the way up to development get 4% of revenue while there is an additional 6% that is split between the best feedbacks. It does not seem much but when you consider the starting costs for building a business around a single product to be around $200,000 just to do the paperwork and release a prototype, you might change your mind. There is also a lot of risk involved in getting into retail on your own when you do not have the contacts to get on the shelf, so Quirky would be a lot safer. For many people, like students and teachers, there is little risk and an immediate payoff if it works.  Jake Zein, inventor of the Pivot Power, got $28,000 in the first week of Pivot Power's release after two years of being on Quirky. Now he has earned $696,343 as a result of his Pivot Power line.
Quirky has many competitive advantages under their business model. They get to keep the ideas that are voted into the development process. The company also avoids costs from the early design stages because of the online community's validation as potential consumers. It helps as preordering allows recouping manufacturing costs to be a sure thing.
This company is set to grow. While most people do not always act on their innovations, Quirky can make the process a lot easier and less risky. Quirky's mission to become a catalyst for innovation and it seems apparent to me that it will be.
Sites:
http://www.entrepreneur.com/article/220045
http://online.wsj.com/articles/one-week-3-000-product-ideas-1404332942
https://www.quirky.com/jakezien/summary
Questions
Do you have your own idea that you would like to be made?
Would you team up with Quirky, Shark Tank, or with your own team to get your innovation potentially made?
What do you think of crowd sourcing ideas and its effects?