Mercedes Benz, also known as one of the long-held ranked luxury brands in the auto industry which lost its title of N0.1 in 2005, is focusing on its biggest market, China, to get their N0.1 spot back. The Chief Executive Officer Dieter Zetsche of Daimler realized there was a problem while leaning back in the rear seat of a prototype S-Class sedan in 2010. Zetsche realized that the seat did not incline far enough to fit the needs of the wealthy consumers accustomed to spacious airline seats. There is a reason behind him comparing the back seats to an airline seat, S-Class owners generally experience their car from the "second row", which in China is very common where luxury cars are mostly driven by chauffeurs and not the actual owner. I believe this quality problem of the back seat could have been avoided if engineers were not focusing on the driver seat position so  much but in the overall car.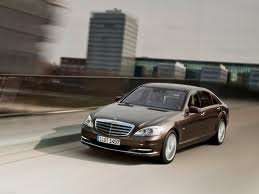 The S-Class has been the leader, without a doubt, in luxury sedans since it was first introduced to the market in 1972. Because of heavy import levies, Mercedes is allowed to charge more than rivals for its cars in China, which can costs as much as $486,000.  This is a way Mercedes Benz can keep a good reputation when it comes to its image on their cars. The S-Class, as said by August Joas the head of the global automotive practice consultant in Munich, stands for luxury, prestige, comfort, and safety. All of these characteristics of the car can be easily measured by the quality ranked by previous owners. Mercedes Benz must maintain a good ranking on all of these aspects to continue holding the leading position of the luxury brand.
After thinking deeply about what China consumers will enjoy in the back seat of their S-Class Mercedes Benz, it was time to get to work.  Zetsche had his designers create a one of a kind back seat that reclines to a 43.5 degree angle which was available as an option on extended-wheelbase versions of the S-Class. Zersche thought about the comfort of sleep in the back seat, so they made the front passenger seat in a way where the seat slides forward to add legroom while the backrest recedes in a recess illuminated by ambient lighting for a more relaxing feel. In addition,  a calf support swivels forward and a heel rest pulls out of the front seat. And because a bed like back seat with relaxing features such as dimmed lighting wasn't enough, they added a hot-stone massage function in the back part of the rear seat which can be used for long drives.  At this point it's tough to even think about how safe this would be if the car was involved in an accident, but because everyone must follow  safety regulations, including ISO certifications, there was a special air bag to prevent passengers from sliding  under the seat belt during an accident presented in the image below.
Well-heeled Chinese, who account for more that half of all S-Class sales worldwide, are critical to reviving the Mercedes brand. This will remain Mercedes biggest focus, targeting wealthy consumerss in China. Mercedes will continue offering additional services to impress more consumers along with building trusted relationships with current customers to remain brand loyal. They offer perks such as a 13 seat movie theater, located in Shanghai, along with a cigar room, and an in-house tea artist. Management has taken different routes to attract and keep their wealthy consumers, especially in China. The bottom line is that wealthy Chinese buyers will continue to account for more than half of all sales of Mercedes S-Class cars.  That being said, why not focus on making this group of consumers happy? After all, they are who are keeping the brand so exclusive and popular in China.
 References:
www.businessweek.com/articles/2013-05-16/mercedes-revamps-the-s-class-to-lure-chinas-wealthy-buyers
www.mbusa.com