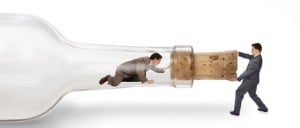 In class, we learned that a bottleneck is the longest activity that is the limiting factor in operations management. Managers want to match capacity and design while still maintaining the greatest efficiency possible.
Education is no different as it follows basic business rules. Schools increasingly want students to graduate, get jobs, and eventually donate back as alumni. Universities across the country have a problem with so called "bottleneck courses," which prevent students from graduating. California State University (CSU) reports about 30 such courses that have a high rate of failure, including math, science, and history. Those courses distract students from their major studies and often cause failing or withdrawing, if not dropping out of college altogether.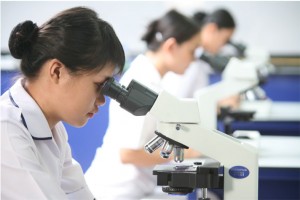 CSU wants to address the bottleneck courses by providing science labs online and moving away from traditional in-person classes, especially for students who do not major in science. CSU does not have sufficient capacity to match demand for bottleneck classes due to limited lab space. Virtual labs are a way of offering more lab sections and thus increasing enrollment and moving more students through the system (increasing the rate of graduation).
Low cost of such classes coupled with high demand means more money the school will earn and able to re-invest. However, CSU's solution to bottleneck science courses raises concerns over the quality of education given. In-person classes are especially important for science labs; a biology department chair at CSU, Jeffrey Bell, says, "my biggest concern, especially with freshman classes is you don't want students seeing reality as a video game—a key thing in science is we investigate reality."
Before we can argue about the quality of such courses, let's ask ourselves: "what is the real value of education?" The content that is learned in science classes is available online. Therefore, the content is not the sole value of education, but rather a college experience: the ability to interact with the professor and peers on one-to-one basis. But just how important is the experience for non-science majors who just want to pass the class to graduate?
CSU's demand far exceeds school's effective capacity, mainly due to struggling students repeating the class. School's solution to increase the capacity through online sections to match enrollment demand is one way of managing the problem. School could also manage demand by increasing capacity—building new science labs and hiring more professors. This long-term solution would ensure that struggling students are offered adequate in-person help, rather than let them pass without a sufficient knowledge of science.
CSU's tactic for managing bottleneck science lab courses is rather new, thus raises concerns about its quality, especially in the time when U.S. students lag behind in science and math compared to other countries. Is removing this bottleneck sacrificing or improving the quality of science lab courses? Will this decision eventually lead to graduates who do not have sufficient knowledge of science or scientific thinking? Can you think of other solution to tackle the bottleneck course problem?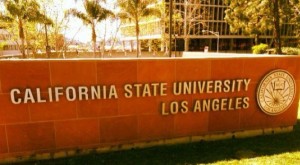 Sources: