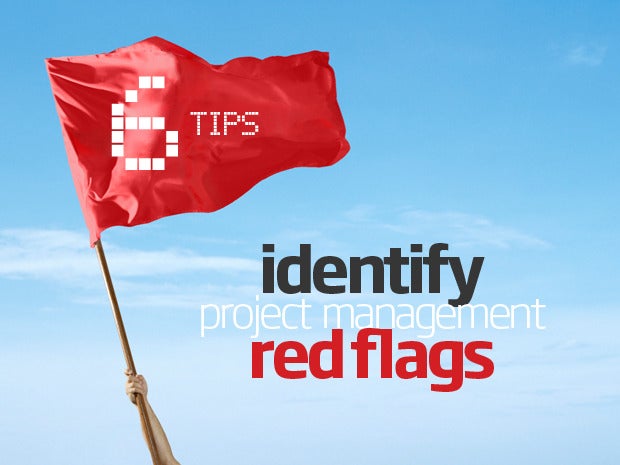 http://www.cio.com/article/3001214/project-management/6-tips-to-identify-project-management-red-flags.html#slide1
CIO.com's slide show article "6 tips to identify project management red flags" seems to sum up our project management class in 6 key steps to avoid PM problems. These tips focus on preventing potential mishaps associated with project management while ensuring projects are carried out smoothly. I found some important and relevant similarities from the tips in this slide show to our PM class project. Here are 3 of what I consider to be the most important of the 6 "red flags" mentioned in the article:
Red Flag: Focus on output rather than outcome
Although project managers must ensure tasks are completed on time, budgets are met, and resources are allocated appropriately, it is of most importance to work toward a desired outcome. The individual steps of project management should all build toward the bigger picture. But when the focus becomes overly consumed with one individual aspect of the project, the goal/outcome soon gets overlooked. For my group's class project, we did a nice job making sure that we did not lose focus of our overall goal. However, there were times were we caught ourselves up hyper-focusing on individual elements. Specifically, we spent a lot of time preparing what foods to bring and how to sell such foods during our bake sale. Although this was necessary, the real desired outcome was to promote awareness for our cause – obviously the food we sold was irrelevant when strictly considering our desired outcome.
Red Flag: Focus on process instead of people
One might think this is counter-intuitive, but projects are – at their core – completed by people. I had the pleasure of acting as my team's project manager and what I quickly learned is that our success was only a result of the hard work, expertise, and personal commitment of each of my teammates. The reality is that each person brings a unique skill set to a project and it is essential to allocate that person's time and energy effectively. For our group project, we assigned team members portions of our project the aligned with their expertise. This enabled us to be efficient and gave each member a sense of responsibility that only he or she would be able to effectively uphold.
Red Flag: Lack of clear communication
The slide show article mentions that clear communication is common and expected when things are going well during a project. But the real red flag occurs when communication falls short during times of difficulty. The ways to overcome this is to identity potential risks/issues early on and communicate them to avoid future failures. Our group encountered various issues during our early planning phase as we ran into roadblocks when trying to secure a venue space for our event. We maintained constant communication by email and phone conferences as we updated one another on the statuses of potential venues. In less than a week, we vetted out 5 different venue options and finally settled on one that fit our needs.
For those who made it this far, did you encounter any of these "red flags" during your group project?