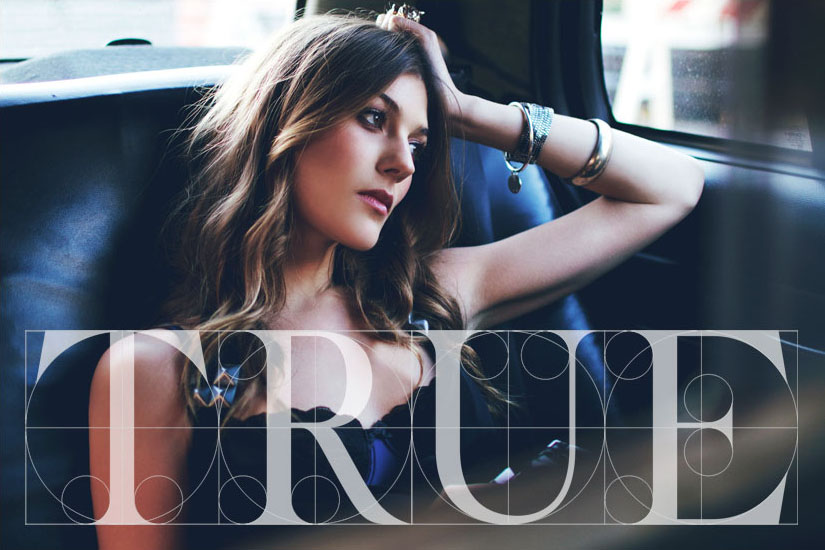 If you wear bras and are tired of never finding the right fitting cup, then True & Co promises the solution for you. True & Co aims to relieve the stress of having your saleslady come in go with a tape measurer and the wrong cup size. Sometimes the trip for a new bra becomes an intruding nightmare. This e-commerce company has devised an algorithm that matches the right fit for their customers and a truly intimate way.
True & Co asks customer's a 15 question quiz which range from cup and band size to how your favorite bra feels and looks. The
customer is then invited to choose three different style bras and with the information gathered, it uses an algorithm to choose two additional bras to be sent to you. Michelle Lam, the entrepreneur behind this,states that they have 2,000 algorithms that defines each body types.  Once customer receives the bras they have no obligation to purchase any of the five bras and the company claims that women buy more of the bras chosen by the algorithm than their own choice. But all matches are currently existing brands and none are their own designs. The prices are from $45- $62 and shipping is free.
This company seems to have a user based view upon entering this online bra market. They are concerned with how well the bra is fitted and so its quality is measured by the overall bra fit. The correct fit is determined in an individual matter and its quality is measure by customer's individual taste. They offer to match
the correct size and style to satisfy its customers in a quick easy matter.
So even though they do not manufacture custom bras, with such information obtained from the women taking their questionaires, naturally they can expand later in producing and designing their own bras and panties. Therefore, then expanding their level of serviceabililty, personal aesthetics, features,  and performance dimensions of quality.
There are some skeptics who question the algorithm and considered it a bit "ridiculous", stating that a bra must touched and tried on before taking it home. Also, one of the issues Linda Becker, Linda the Bra Lady store and online seller, finds with online fittings is that there are some individuals who are extremely hard to fit and can be very difficult to help them out over the phone. But even so, Linda says that only 10 percent of LindaTheBraLady.com are returned.
In the history of commerce, shoes were once seen as product that was unsuitable for customers to buy since shoes are also one of those products that must be "tried on".  But with the success of Zappos we know it can be done. Victoria's Secret and HerRoom.com are some of the older sellers of online lingerie which proven selling bras can be successful online. Let's see how well the True & Co algorithms reach success with this Amazon-like approach.
Sources:
http://www.nytimes.com/2013/02/24/business/bra-selling-web-site-uses-algorithm-to-determine-fit.html?ref=smallbusiness&_r=0
http://mashable.com/2012/05/30/true-and-co/
Questions to think about:
-What is your opinion on the business?
-What do you suggest about their future?
-Do you think it will measure up to the success of Amazon or Zappos?
-What are the chances you'll choose True & Co versus going straight to the site?