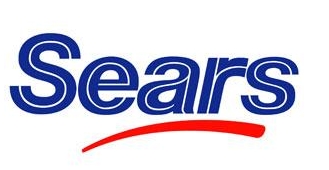 In February, Edward Lampert became the Chief Executive of Sears Holdings Corporation. Prior to taking this position, he was their longtime chairman and the founder of the large hedge fund, which is the largest investor in the company itself. Over the recent years, the department store, Sears, is one of the many retail stores who have been experiencing a decrease in profits. When Lampert took the position, he mentioned his plans to increase sales and customer visits. He plans included changing the company by accommodating to "hyper-connected shoppers with tablets and mobile phones."
The first change included giving iPads to the employees. The company is in the process of developing an app that would allow their customers to ask the employees questions directly through the text or instant messages. The second service added include allowing third parties to sell their products on their online website, otherwise known as Marketplace, which is similar to Amazon. They also reduced the shipping times for online and ship-to-store orders. Lastly, Sears created their "Shop Your Way," program where they are able to track how their customers' shopping patterns.
Even with these added services, Sears, unfortunately, still reported a loss of $279 million dollars in the last quarter. This caused their shares to decrease by 14%. Some of the reasons that may relate to this loss include:
In 2012, Sears's investments in upgrading the company are far less than other retail stores.
Sears is "behind in terms of their technology."
Sears is unsure of what they can use their available space for.
Lack of interest from consumers.
The article mentioned Warren Tracy, CEO of Almost There! Inc. and his experience with Sears' technology. He said that it took him about five months trying to become a third party seller on their website. During this process, he faced many complications and delays. Technology is an important part of Operations Management as it impacts performance directly. More importantly, technology is needed and used in all stages of management. Poor technology will lead to poor management, which will lead to poor performance. Therefore, the company will suffer as a whole.
Overall, it seems like Sears' plan of creating a shopping experience that accommodates hyper-connected shoppers didn't work out like planned. Even Mr. Lampert said that the company's results for the first fiscal quarter were unacceptable. On the brighter side, I look forward to the new app Sears is developing in hopes of making my shopping experience faster and easier.
Do you think that Sears is heading in the right direction to repair their lack of sales? What changes will you implement if you were able to decide? Have you shopped at Sears recently? If so, did you notice these changes? If not, did these changes capture your interest and convince you to shop there more often?
Source:
The Wall Street Journal
"At Sears, CEO's Tech Focus Hasn't Led to a Turnaround"
Kapner, Suzanne. Wall Street Journal (Online) [New York, N.Y] 28 May 2013