Can a product regain a strong market position and become a trend after 50 years? Yes, it can! Sophie the French Giraffe was the
champion baby toy. An interesting article by "CHRISTINA PASSARIELLO" in the Wall Street Journal's about a popular rubber toy that almost every French baby had for the last 50 years. We all know Barney, Elmo, Mickey Mouse, but Sophie?!
Sophie is invented by a French company "Vulli" it is made of pure rubber shipped monthly from Malaysia straight to the factory, and poured into a plaster with a capacity of 10 shaped Giraffes. After that they are put into an oven for couple of hours, and then
the Giraffes stay in boxes for two months until they are ready for the final touches of polish, inserting a whistle, sprayed by food grade paints and marking them with their tracking number via laser.
The story started when the company changed its CEO in 2006, he started to think outside the box, that if Sophie was that successful in France and sold 816,000 Sophie's in 2010, It probably can compete with the different baby toys produced all over the globe; because from a philosophical point of view when we are born our brains are "Blank Tablets" so what makes a French baby different from an American or Chinese?  Mr. Jacuqimere decided to hire a Psychotherapist who concluded that babies are attracted through their five senses and accordingly Sophie was designed. Coming across the first barrier to globalization,
by translating the product attributes into 7 languages helped Sophie to become famous today. Further, Sophie is made of rubber not plastic which required more specialization in production; because it is difficult to be repeated.
On the other hand, safety is a major concern when it comes to babies and the most important thing parents
consider when purchasing a toy is the chemicals exposed to their babies, especially in Sophie that it has a direct contact to the baby's mouth through their teeth. The CEO declared after the recent criticism Sophie received that
the product meets safety standards that are far beyond the EU standards and it ""must be irreproachable."".
Finally, Villu can be a great example for any company on how to bring their products back on the track. My questions
to you are: 1) at which phase of the product life cycle Sophie is today? 2) Despite the fact that Sophie ""must
be irreproachable."", if the company wished reconsider that, how can they do so? 3) What other products you
can think about that can regain their position like Sophie? Fashion is one and will always be.
Celebrity Parents prefer Sophie for their Babies.
How Sophie attract Babies.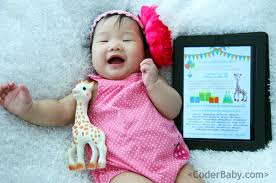 Asian Babies are in Love with Sophie too.
Below is the article link and there is  and interesting video that illustrates how Sophie is popular in the States.
http://online.wsj.com/article/SB10001424052970203458604577265400437898444.html?KEYWORDS=Chinese+Product+standards