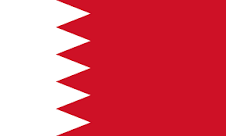 Bahrain has been an important ally of the Gulf for thousands of years, the meaning of Bahrain is "Two Seas" and is a collection of islands that connect it into a large island and has been from that day a symbol of hope and evolution. It has been a long hub of trade around the Gulf for many years as trade evolved and grew, naturally using the barter system came first trading Dates for goods.
Water Garden City shows us the idea of the origins of Bahrain and helps us know how important and beautiful water can be, as it is an essential in the project of Water Garden City, maximizing the benefit of the key asset; Water Garden City has two massive water bodies around the project acting as a Beach and Marina
Activities around the Marina and Beach will of course be water based activities and will make families and friends enjoy most of there time in the water as sports and other types of various activities; its also provides a stage for a festival or event to keep the crowd coming.
Water Garden City will also provide high-class work places as the recreation of open space system and city living environment this also encourages high levels of visitation to Water Garden City The recreation and open space system lays the foundation for the character and ambiance of Water Garden City public realm adding to both its aesthetic and financial value.
There will also be a commercial area in Water Garden City that provides business areas that embraces new ways to experience and understand a good working environment, as it will increase productivity with top grade office space and equipment that gives a good view towards Manama the capital of Bahrain, the location will help attract high standard business men, as it is an effective area, marking the gateway to the city are two iconic towers that rise above the streets of this new business district where one of the largest financial businesses will be held across the globe.
The location will be in the Seef district which is the Heart of business in Bahrain as it has the most expensive pieces of land available in Bahrain and it is also has frequent visitors from around the Gulf and other locations.
http://www.bahrain.com/en/About-Bahrain/Pages/History.aspx#.VTUwfa2qqko
http://www.watergardencity.com/about.htm