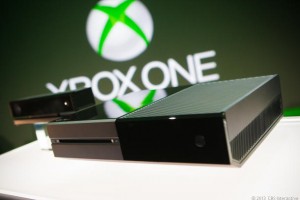 Recently Microsoft announced their newest version of its Xbox series, the Xbox One. The Xbox has been one of the most profitable products for the Microsoft in the last decade and with Xbox One Microsoft hopes to continue that tradition. When Xbox 360 was last released around eight years ago there were no iPads; we still had smart phones with keyboards and the smart phone app stores were still in there initial phase. But a lot has changed in the last eight years; today games can be played from virtually anywhere and on any device with everyone online.
Because of the rise in the mobile gaming and its low prices, gaming systems like Xbox, Play-Stations, Nintendo has started seeing decline in their sales.  According to a report released by a leading technology research firm IDC, they concluded that paying for games on smart-phones and tablets would outpace paid gaming on portable video game hand-held devices by the end of the year. According to Nick Wingfield's article in the New York Times U.S retail sales of game hardware and software fell by 25 percent to $495.2 million in April from $657.3 million earlier last year. This means that more and more people prefer mobile gaming rather then the old traditional gaming methods. This also proves that the life cycle for these gaming consoles will be cut short drastically unless they innovate their products for more use then just gaming.
So to keep up in the race, companies like Microsoft has started innovating their gaming consoles into more useful ways. Microsoft noted saying that they want to see their Xbox product as a more useful tool in peoples living room then just for gaming purposes. So to achieve this they want the Microsoft's technology to take the center stage of a home entertainment system, which would end up giving people access to online videos. Apart from that Microsoft is also planning to develop its own original live-action television series that would be accessible through the Xbox. To stay ahead of the competition and to stay in the market they are also working with National Football League to develop an app for Xbox that would let players interact with their fantasy football teams while watching the live game.
From all this innovation that Microsoft is bringing in to the new Xbox, it is clearly evident that they are trying to do more with their consoles then just using them for gaming purposes.
Surely technology has come way forward then it was then Microsoft's earlier product was launched eight years ago but do you think that will this affect the products life cycle? Will the mobile industry have drastic effect to gaming hardware systems like the Xbox, Nintendo, or PlayStation? Will innovation in their product similarly to what Microsoft has done will help them stay survive for a long time as it previous products?
Sources:
http://www.nytimes.com/2013/05/22/technology/xbox-one-faces-wider-range-of-competition.html?_r=0
http://bits.blogs.nytimes.com/2013/04/24/paid-games-on-smartphones-to-outpace-handheld-consoles/
Picture:
Microsoft's Xbox One gaming console.
(Credit: James Martin/CNET)