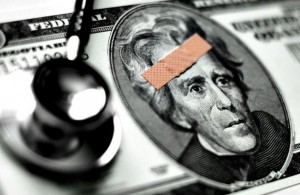 Businesses try to implement various strategies such as differentiation, low price, and rapid response to stay ahead in competition and to attract more customers. But, when it comes to hospital industry, there is nothing much to do to increase profit other than improving internally such as adding new services, outsourcing some work, improve quality, increase profit margin etc. Most of the hospitals have successfully increase their revenue by charging higher amount to insurance holders and get away with it as not many people pay attention to it.
But, it may change soon. Steven Sonenreich, CEO of Mount Sinai Medical Center in Miami Beach, announced that he would bring transparency to industry by posting prices comparing to Blue Cross and Aetna. In early May, the center for Medicare and Medicaid Service released data from 3,000 hospitals that accept government insurance. According to this data, price of most of the treatments vary as much as by three times. And these hospitals get away with it because insurance companies have to pay that amount and patients pay fixed co-pay.
However, with increasing cost of Health care, insurance companies have changed co-payment plans from fixed co-pay to percentage of total billed amount. Therefore, patients will be more aware about how much they will be charged. Thus, availability of price information can benefit both hospitals and patients. After the announcement, Brian Keeley, CEO of Baptist Health in South Florida stated that the hospital industry is headed in that direction. Thus, in short time, all hospitals nationwide will follow the steps of Mount Sinai Medical center.
Now the question comes to mind is why Sonenreich wants to be first to be in industry where secrecy of price has been working out perfectly. If it were some other industry, being first to market would be smart move. Therefore, the reason for being first to market in my opinion is to build reputation and favorable word of mouth when every hospital at least in Florida has adopted this. Thus, their plan seems to attract more patients in long run.
Furthermore, as we have discussed in chapter one that measuring quality of services is much more difficult than physical products. And hospitals rely on attracting more customers by providing better quality services. Most consumers make purchases based on assumption that higher the prices better the quality, as we talked about in chapter 6. For example, more than 80% students chose Rolex as better quality where I think other watches were better quality for their price. Similarly, with availability of price information in hospitals, I think people with go to the hospitals that charges more. But, as Sonenreich stated that they are the lowest cost hospital in area, they might lose patients to competitors because of the price transparency. Thus, their decision of transparency might hurt them in long run.
Do you think the transparency in hospital cost will make us more conscious about where we go? And how will if affect the Mount Sinai Medical Center?
http://www.miamiherald.com/2013/05/14/v-fullstory/3397479/in-miami-more-hospital-prices.html
http://www.businessweek.com/articles/2013-05-20/a-hospital-ceo-promises-more-pricing-transparency-and-makes-rivals-squirm