Corporate America is full of big successful companies who reward their investors nicely and have a winning management strategy. There are two companies that are consistently making progress, growing, and paying dividends. They go by the name of McDonald's and Starbucks. Both of these companies success could be attributed to their management strategy.
As of late one of their management focuses is to keep their push on international expansion. Both companies have a great global presence and China remains a strong point for them. Starbucks recently opened 500 new stores in China, bringing the total to 1500 in the country. McDonald's is currently working on diversifying their menus in top countries such as China.
Hiring great leadership and accountability are also two strategies that are strong in both companies. Starbucks company founder Howard Schultz continues to come up with innovative products to expands the company's product portfolio. An example of trying to retain top talent and hold managers accountable was in late 2012 when McDonald's let go of former head of US operations Jan Fields, as the companies earning were disappointing.
Another strategy that is seen in both companies is the constant flow of product diversification. McDonald's continues to broaden its product portfolio by offering high quality coffee and healthy drinks. They offer these products in their traditional restaurants and their cafes. Also, Starbucks founder Howard Schultz continues to introduce different products.
Year in and year out, McDonald's and Starbucks are the most social companies in the world in the restaurant business. Recently it was said that Starbucks lost its position to McDonald's as the most social company. The main reason was that in late 2012, McDonald's put up a campaign of what goes down in behind the scenes and it also opened up to any questions from the public. Because of this McDonald's social reputation and audience has been on the rise ever since.
As we can see, management strategy plays a big role in both of these companies as both them continue to grow and show profit. New product innovation is huge for both of these companies. McDonald's rolled out the McCafe in order to compete with store like Starbucks and Dunkin Donuts. In my opinion, this was a great success. I have many friends that actually prefer McDonald's coffee to Starbucks and Dunkin Donuts. The day I found that out, I was in utter shock, as I did not think people would be going to McDonald's for their morning coffee over companies such as Starbucks and Dunkin, where coffee is their specialty.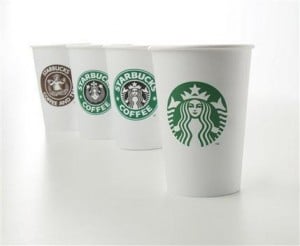 The question that comes into play is do McDonald's and Starbucks have what it takes to keep up in their industries, continue to introduce a wide range of products, and produce at such a high level? In my opinion, there is no doubt that both of these companies will continue to succeed on the same as they are both industry leaders. What are your thoughts on this subject?
Refrences
http://www.forbes.com/sites/panosmourdoukoutas/2013/04/25/starbucks-and-mcdonalds-winning-strategy/
http://www.forbes.com/sites/haydnshaughnessy/2013/02/21/how-mcdonalds-toppled-starbucks-from-the-social-top-spot/
http://www.marketwatch.com/story/4-strategies-for-mcdonalds-management-2012-11-21