During these past few years, Chicago Public Schools (CPS) has seen a significant decline in students attending their schools.  This has lead to drastic action to "close 54 schools, which will leave 61 empty". Closing the underperforming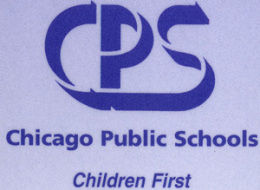 schools and filling other schools help cut costs and make it more efficient for the schools if they are full.  Yet, the problem is what to do with the schools that are closed and empty.          
             In a business, or operations management, the manager or CEO's job is to find ways to efficiently use products or make the most profit, but most importantly, efficiently run the business.  This means not letting money go to waste.  CPS is trying to do that by not running a school that has low attendance.  It would be more money wasted to heat that school and pay taxes if no one is using it.  Yet, what CPS is trying to do is also sell the lot that these former schools are on in order to make money to pay for their other schools.  This is a great idea because these schools, instead of being empty, can be used as a safe haven for kids who need a place to go, or like a senior center.  This actually happened in Milwaukee.  A former school called Jackie Robinson Middle School was sold in September of last year and turned into a senior center called the Sherman Park Commons Senior Living Center.  This is a place where
seniors 55 or older that have a low income can have a place to live. Seniors who can't afford housing have found a place to live and the city of Milwaukee was able to convert an old school into a beautiful place for others.  Yet, there is a catch.
            First of all, before this former middle school was sold to a developer, it was vacant for five years. Also, the groups that buy the school are mainly "[c]harter schools, other government agencies and nonprofits" who can afford to pay the money to first buy the property and then renovate it.  Yet, most importantly, there is a process that the qualified buyers must go through before they can buy the property.  The buyers go through meetings to describe about the renovations of the former school and what it will become, but also a selling price must also be negotiated as well.
            It is good that CPS wants to fix up these schools to cancel their debts and create efficiency, but who is getting hurt is the kids.  They are losing their relationships with their friends and teachers because they are forced to go to new schools because their old schools are underperforming.  Also, they are also scared to ask questions because they are not used to this new school and their new teachers which could hurt their grades in the future.   
Should Chicago Public Schools close and sell their schools so that that building could be used for other purposes or should the schools stay open?
Source:
Nix, Naomi. "Schools Often a Hard Sell." Chicago Tribune 21 Apr. 2013, Final ed., sec. 2: 1+. Print.