As we discussed in Chapter 2, cost leadership is one of the keys to achieving a competitive advantage over the opposition.  Having the lowest cost, as perceived by the customer, without sacrificing quality, is the key to beating the competition.  Starbucks is attempting to do just that by cutting the price of its bags of coffee by $1 per bag this year.  This reduction in price would make the cost of their bags of coffee comparable to those sold by Folgers, Maxwell House, and Dunkin' Donuts, all of whom cut their prices this year as well.  Ultimately, Starbucks' goal is to draw sales away from their competitors, even if they aren't making as much money per bag of coffee.
The rationale behind the cut in price is to attract a new demographic to purchase their product.  Currently Starbucks' in-house coffees are among the most expensive, yet they continue to outsell the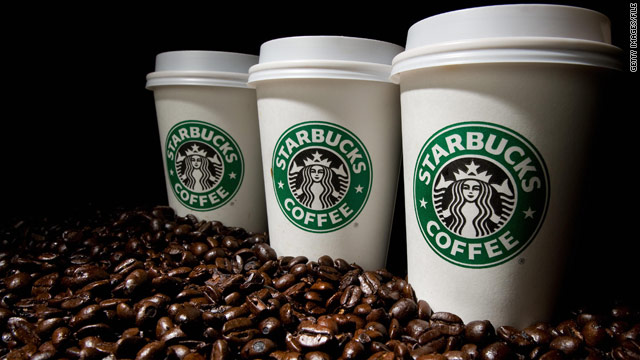 competition.  By selling their bags of coffee for about the same price as their competitors, they are able to attract the lower end of the socioeconomic ladder, as opposed to just the upper end.  Assuming they aren't sacrificing quality, the Starbucks brand bags of coffee would be the best available option to these consumers.  Overall, they would be reaching a much wider market then their competitors.
In order to earn as much revenue on bags of coffee as they did last year, Starbucks would have to sell 65% more bags at the new price.  Starbucks knows they probably won't achieve those numbers, but if they continue to steal customers from their competitors, they will eventually reach that number and eventually sell even more.
The move also forces Starbucks' competitors to make a tough decision.  Either they can keep prices where they are at, or they can continue to cut their prices and trim profits.  Another possibility is that they can cut volume.  Either way, Starbucks walks away a clear winner.  At the rate they are going, Starbucks is slated to run its competitors out of business.
I think this is a great move by Starbucks.  It's no mystery that a majority of Americans prefer Starbucks coffee to other brands, and by making it more widely available, they can increase their sales exponentially.  Sales won't increase immediately, but in the long run they most likely will.  Once consumers realize they can get their favorite, high-quality coffee for the same price as lower-quality brands, odds are they'll opt for the higher quality product.  And even though the profit margins won't be as high for the bags of coffee, they will still be huge on the in-house brews.  In the end, Starbucks has the highest quality coffee on the market as chosen by consumers, and at its new low price, Starbucks will have the competitive advantage as well.
Source:  http://www.businessweek.com/articles/2013-04-12/the-game-theory-behind-starbucks-big-coffee-price-cut#r=nav-r-story