It's that time of the year again Black Friday deals. I never understand why so many people sleep outside all night to get something that is limited to very low number like five or ten pieces and the person there whose number eleven just got nothing but waited all night in cold weather. Last year I decided to try and shop at midnight I went to Macy's waited in line for about two hours and when we finally got into the store I honestly didn't find any good deals so I think it was not worth it for me to wait in cold weather for noting. I just wanted to experience it and I did but I don't think I would repeat it again. Well I found this interesting article that talks about opening as early as 8:00pm on Thursday this year that means Thanksgiving will be cut short for a lot of people. Wal-Mart was the first one to announce that they will be opening as early as 8:00pm this year. And this is when competitors come in to place Sears also announced they will open at 8:00pm. Now Wal-Mart has to worry about their competitors and what they are offering to beat their prices.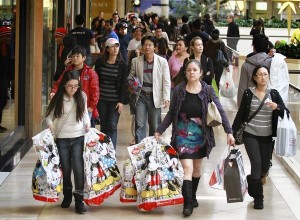 Wal-Mart also announced that they will have enough inventory from 10:00-11:00pm for customers to get the same deal as they would get in store online. Now inventory managing will be a big part of this they will have to make sure that inventory will remain available and the numbers of inventory are accurate so that no problems will occur with consumers. Wal-Mart has to make sure that their entire inventory will come on time with correct amount to avoid any problems. The best way to make sure inventory is accurate is to forecast their inventory and make sure the demand numbers are correct. Some customers are already unhappy because they will have to cut their Thanksgiving with family and friends early to go shopping so that's why inventory has to be done correctly so that customers will be satisfied. But what happens to those poor employees who want to spend some quality time with
their family and friends on Thanksgiving Day? Now they have to come to work early but will the quality of employees towards customers be the same? Of course not employees will be unhappy and quality will go down. This is where Wal-Mart and Sears need to work on quality management system so that they will make sure their employees are happy so that customers will be satisfied and happy also. So maybe paying them double on that day will make their employees happier. So opening early is good but Wal-Mart and Sears need to make sure that quality, and inventory is in good shape for customers to be happy and for them to make good profit.
Do you think opening early this year is a good idea? And will quality and inventory be in good shape or will there be a problem?
la-fi-walmart-black-friday-20121108,0,376002.story
la-fi-thanksgiving-shopping-protest-20121110,0,4704988.story